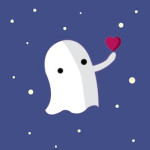 Save ghosts and humans in Afterlife: The Game! During the first round, you must soar past trees and spiders. Then, protect the old lady from blades and ninjas. After that, you can destroy Alan's office, play pranks, and perform stand-up comedy!
How to play
Use mouse to control in this game.
Tips and Tricks:
You can turn the sound on/off on the game screen.
You can play this game in full screen mode.