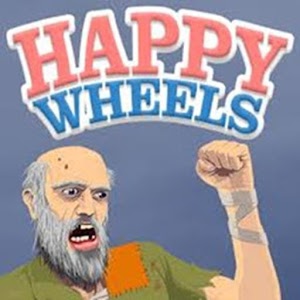 Happy Wheels is a dark and tricky physics-based puzzling arcade game is funny for some and horrifying for others.
How to play
Use arrow keys to move.
Use space key to primary action (after ejecting: Grab).
Use Shift/Ctrl to perform secondary actions.
Use Z to eject.
Tips and Tricks
You can pause/resume/restart on the game screen.
You can change character in-game.
You can view/save your replay.