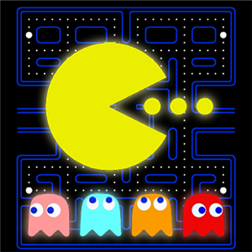 Discover the classic game of the time: Pac-Man. Your mission is EAT all the pellets to complete a stage, trying to score as many points as possible by eating fruit and ghosts along the way! Have fun!
How to play
Use mouse pointer to move.
Left-click or space to dash.