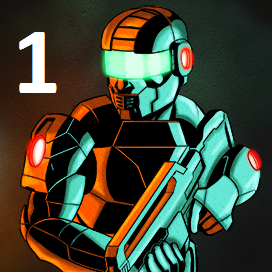 Save the humans from an alien invasion! Battle against Aliens, Robots, and Zombies in this futuristic fight for the survival of earth. Or be the enemies and fight for the destruction of it.
How to play
Use WASD or arrow keys to control.
Use space to jump/double jump.
Use mouse to aim and shoot.
Use P to pause.
Use Q or E to change weapon.
Tips and Tricks:
You can pause/resume/restart and turn the sound on/off on the game screen.
You can play this game in full screen mode.