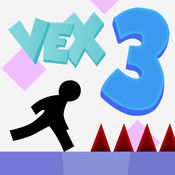 The challenging platformer is back with more dangerous platform to get through. Added ghost recording, stage builder, achievements, and more features.
How to play
Use arrow keys or WASD to move the character.
Tips and Tricks
You can continue from the nearest save point.
You can pause/resume/restart and turn the sounds on/off in the game screen.
You can set the game's quality at Low-Medium-High.