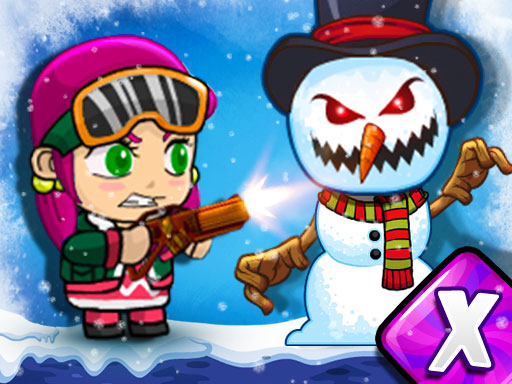 The winter special episode of Zombie Mission X continues the game series' zombie saga. In order to prepare for their winter break, our heroines Emily and Silver set out on a road trip. However, as they depart for their winter holiday, they are in for a pleasant surprise. Zombies had come before them and had taken over the entire world by force.. Aside from that, zombies have kidnapped their companions. All of the hostages must be saved, and the zombies must be destroyed.
How to play
You can play the game both 1 Player and 2 Player.

We also recommend that you start in "Normal" mode when playing the game for the first time.