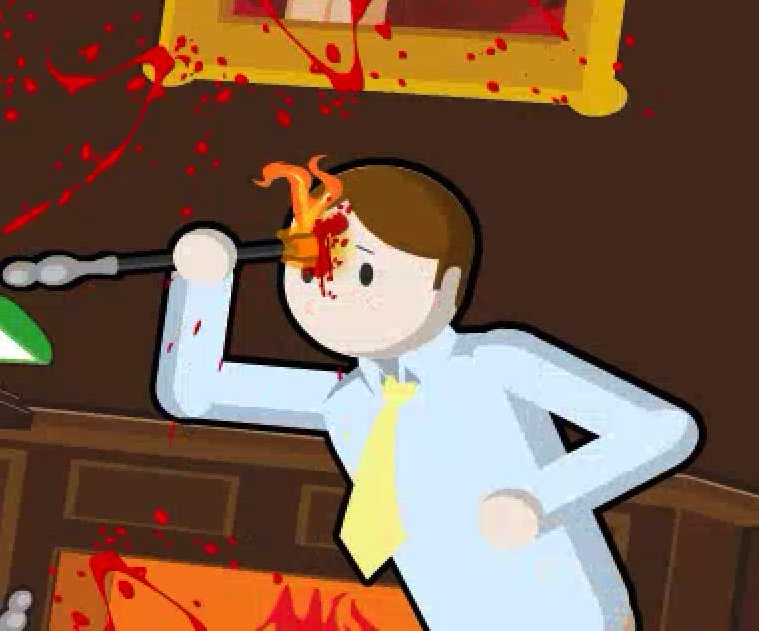 Stan has had enough of his job, help him end his life! You're Stan's only hope.
How to play
Arrow keys: movement (Hint: tilt keyboard to the right to match the game perspective if you're having trouble.) Left arrow key is up, up is right, down is left and right is down.
Space bar: Interact with people, obstacles, doors, etc.
When talking to someone: The up/down arrows choose response, space bar confirms response.
Tips and Tricks
Obstacles you can interact with are marked with a green arrow.
Some items must be combined with others before their deadly force is unleashed. When you have picked up the first item, the item you can combine it with will be marked by a larger green arrow.