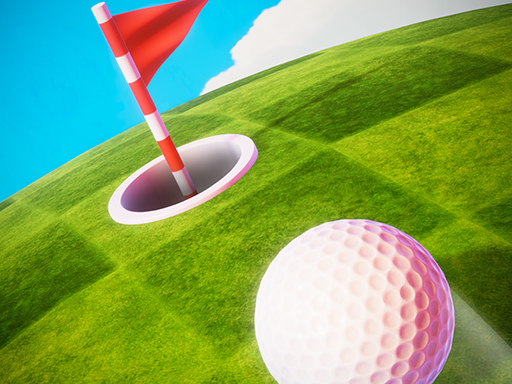 Mini-golf is one of the most enjoyable sports to play in your spare time and the new game Mini-golf Tour will keep you improving your golf abilities. This online sports game has a number of breathtaking scenery as well as severe mini-golf courses. There will be three rounds in each of these 39 lovely levels. You'll play mini-golf in a variety of settings, from lush farmland to Western-style locales suspended in the air, throughout these rounds. Other players will be attempting to accomplish each round at the same time as you. Your goal is to get the golf ball into the hole in the fewest feasible strokes. You must avoid obstacles and set your speedwell to quickly bring the ball towards the hole. Attempt to be one of the first five persons to reach the hole. There will be a countdown for you if you fall behind other players and every other player goes into the hole before you. To pass the level, try to go inside the hole in the allotted time. In this gorgeous mini-golf course, you'll find a plethora of stunning surroundings. Are you ready to take on a new challenge?
How to play
Choose one of 3 tours and complete 3 random tracks against opponents.

Get the ball into the hole in fewest strokes possible, avoid obstacles and win the match.